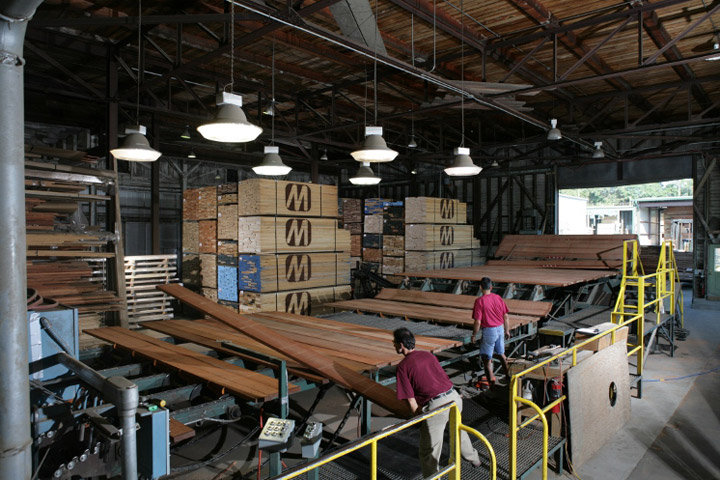 For over 100 years, the standard grading system developed by the National Hardwood Lumber Association (NHLA) has been the standard throughout the North American hardwood lumber industry. Founded in 1898, the NHLA helped establish order within the industry by developing a standardized system of ascertaining the quality of hardwood lumber. The grading system also denotes the size of clear, defect-free wood that a board includes. While this grading system is certainly still helpful, it falls short of doing some things which customers might expect it to be able to do.
Limitations of the NHLA Grading System
First and most significantly, the NHLA grading system, as its name implies, is limited to domestic hardwood lumber. That means, of course, that it does not encompass exotic hardwood species such as Ipe or Mahogany — or softwood species such as Red Cedar or Douglas Fir.
In addition to the NHLA's system being limited to certain species, it also ends up being more useful for some industries and applications than for others. At the time of its inception, the main industry which the system served was that of furniture builders. The reason for that is simple: that industry was the leader in domestic hardwood use at that time. To the furniture maker, the system was extremely helpful, since each category indicates the minimum amount of clear wood that could be cut from each board. When you're cutting out legs for tables or arms for chairs, that kind of information is quite helpful; if you're choosing boards for long millwork runs, however, that type of grading information has minimal value.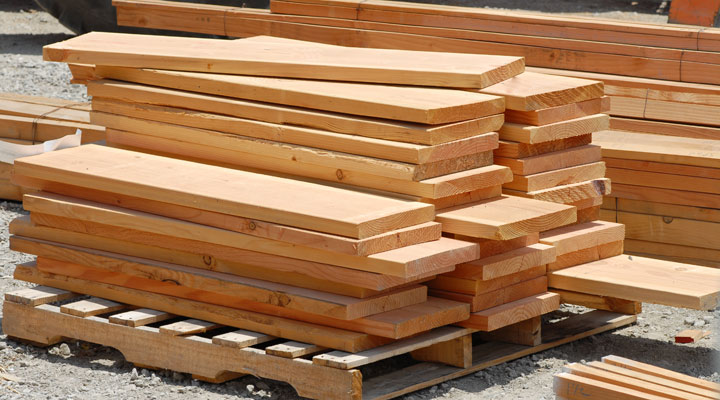 Overview of NHLA Grading System Categories
Now that you understand what the system was originally intended to do and how it's limited in its benefits, let's take a look at the grading categories it sets up, along with the standards for each. The top category that the NHLA set up is referred to as "FAS," which is an abbreviation for "firsts and seconds." To be categorized as FAS, both faces of a board must exhibit the following characteristics:
• board size of 6" wide by 8' long
• clear cutting area of either 4" wide by 5' long or 3" wide by 7' long
• yield of 83.33% clear (without defects)
The next grading category was added after the original categories. To be classified as FAS 1 Face & Select, one face must meet the FAS standards, while the other must meet those of No. 1 Common Grade. Select grade requires a different minimum board size, though, of only 4" wide by 6' long.
A board classified as No. 1 Common grade must meet these minimum qualifications:
• board size of 3" wide by 4' long
• clear cutting area of either 4" wide by 2' long or 3" wide by 3' long
• yield of 66.66% clear
To meet the requirements of No. 2 & 3 Common Grades, boards must meet these criteria:
• board size of 3" wide by 4' long
• clear cutting area of either 3" wide by 2' long
• yield of 50% clear
To understand more about the NHLA grading system, continue reading with Part 2.